The term bespoke is most known for tailor-made suits and shoes.
At Bfelix we love the analogy between traditional shoemaking and beautiful chair-making. If you are looking for optimal confort, design and durability, in an armchair, then we are committed to delivering to our clients highly skilled craftsmanship, high quality materials and excellent service. We are happy to meet your unique needs.
bFelix works with prestigious hospitality clients on exquisite, complex, tailor made projects requiring flexibility, imagination, an eye for detail and expert craftsmanship. True craftsmanship is essential to give life to a drawing or ideas.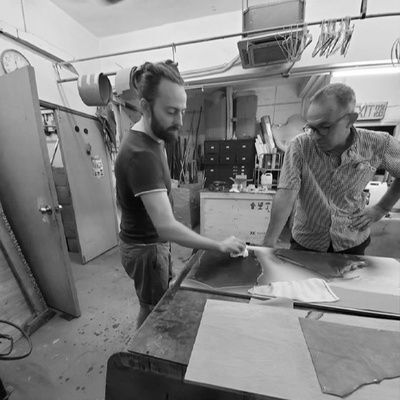 OUR LEATHERS
Crafted for Longevity
Bfelix leather : Aniline, leather which develops a patina over time. Prepared in an artisanal way and handfinished.


Muirhead leather: Modern leather tannery since 1840, suitable for hospitality, homes with children, cats and dogs.